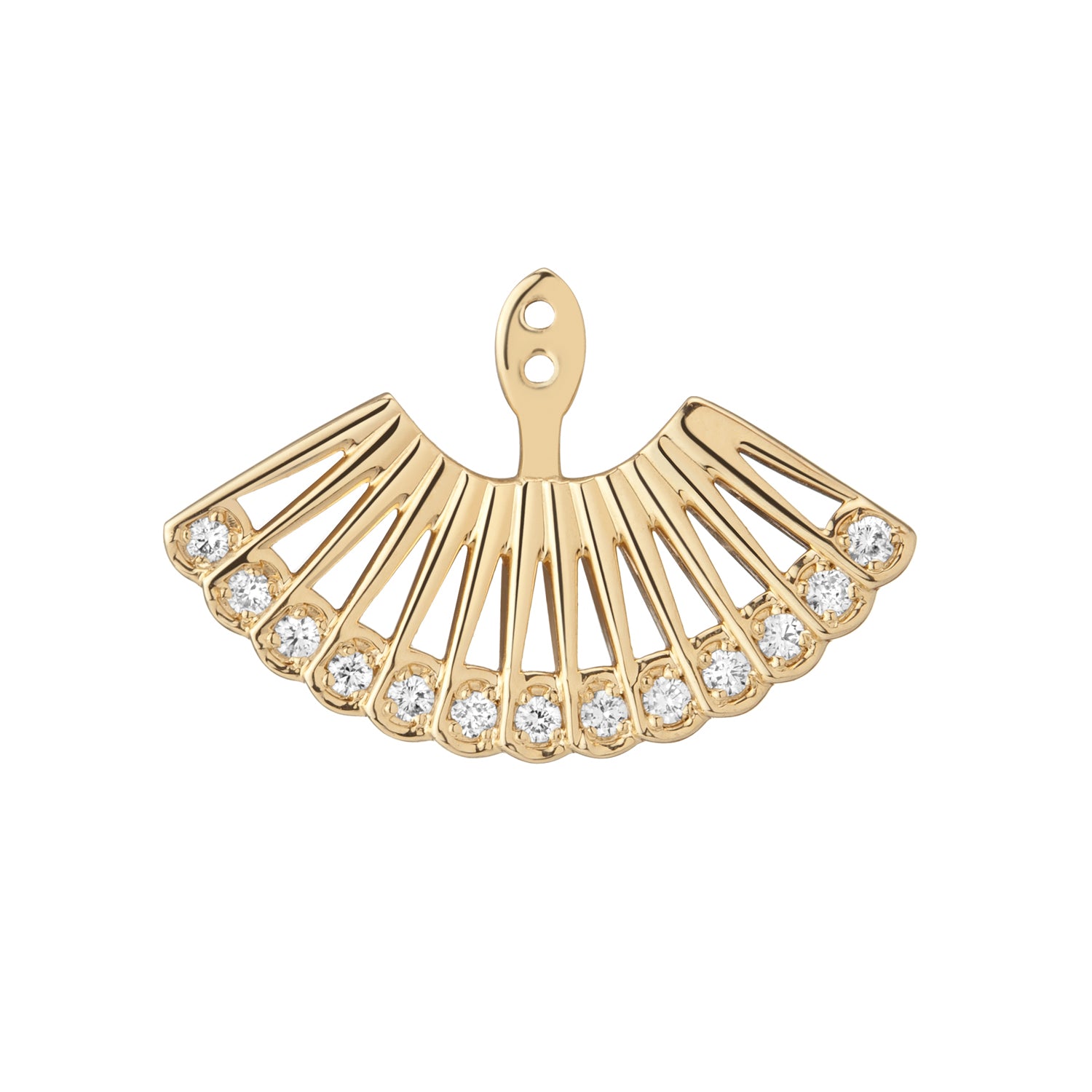 Zoe Fan Ear Jacket
$1,540
Our Zoe Fan Ear Jacket is a contemporary update on a motif that evokes another era. A beautiful way to dress up your existing studs, our 14k gold ear jacket goes through the post of your earring and perfectly follows the shape of your ear. It has two holes to customize the height.
Sold as a single ear jacket
Diamond carat weight: 0.25 carats
26mm / 1'' wide
Yellow gold in stock (single). Other colors are handmade to order ~ please allow 2-4 weeks
drop a hint!