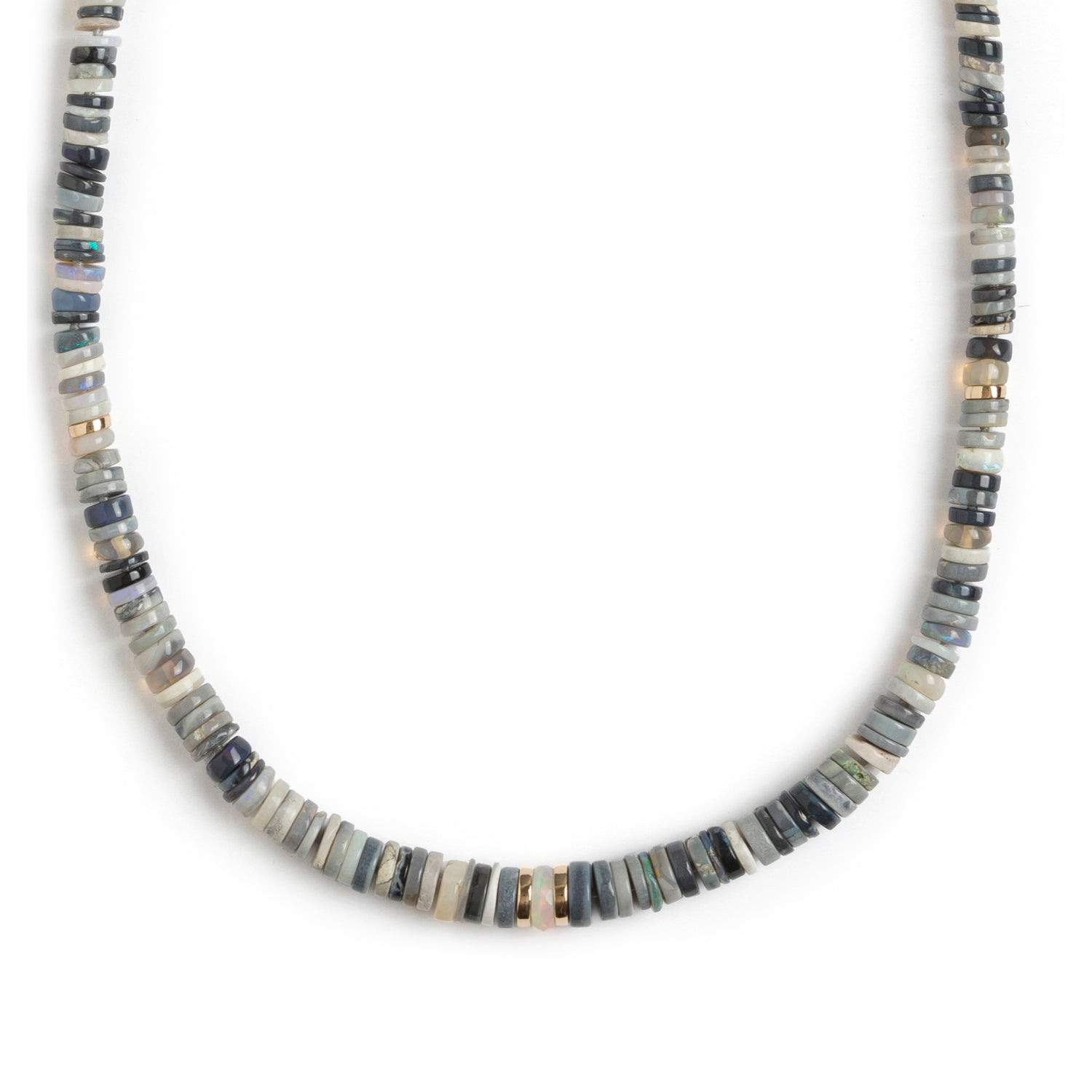 Opal Heishi Bead Necklace
$1,250
Featuring heishi opal beads that show opaque to translucent hues of tan, cream, blue & grey.
Opals: Australian heishi beads (AA grade)
7-5mm ~ the beads start out at 7mm in the center and taper to 5mm at the clasp. 
16'' length
Gold beads & clasp (solid 14k yellow gold)
Please reach out to customize length

This pieces is handmade to order in New York ~ please allow 2-4 weeks. 
drop a hint!