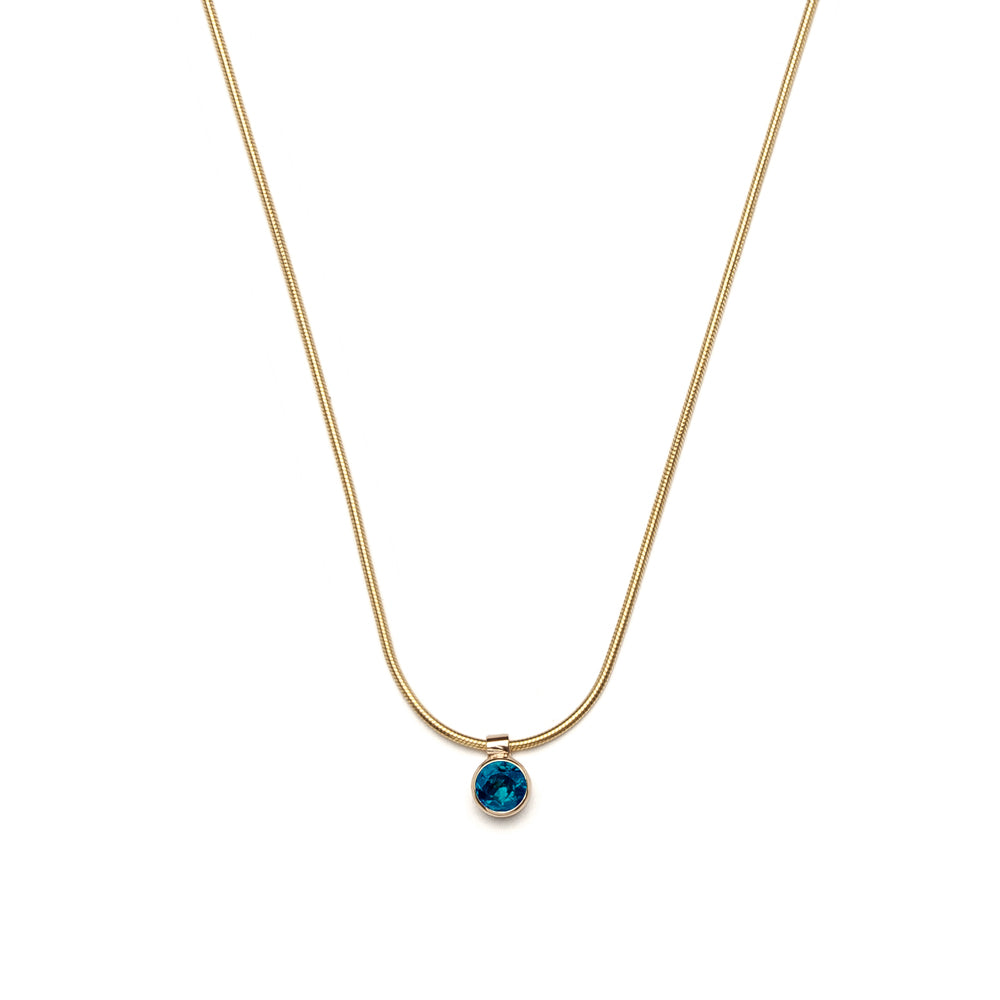 Clea Necklace - Sapphire
$2,250
A stunning blue sapphire is the main focus of the Clea Necklace. A slinky 14k yellow gold snake chain follows the shape of your neck, for a comfortable look and feel.
Sapphire is 5mm / 0.5 carats
14k yellow gold chain is available in 15'' (pictured) or 16'' length
Availability: 15'' length in stock
drop a hint!