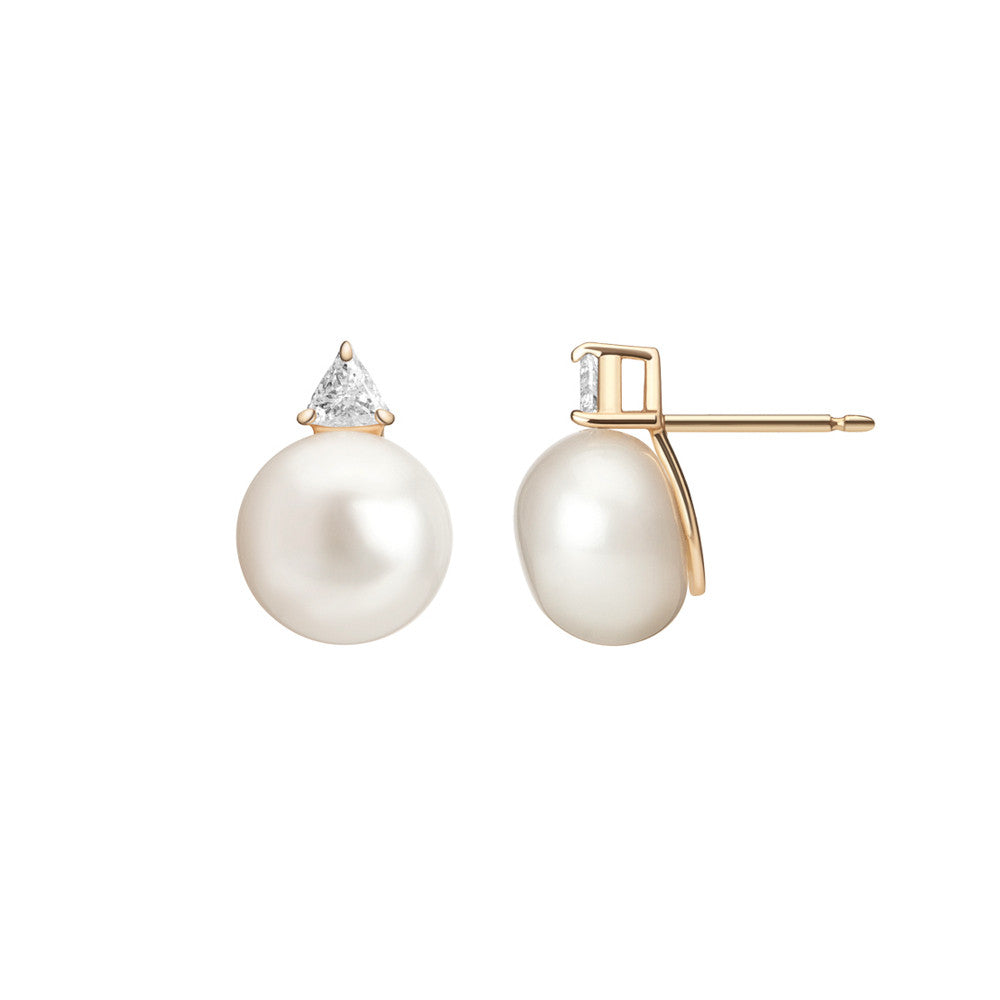 Ada Earrings | Pearl
$1,750
Featuring button pearls and offset trillion diamonds, our Ada pearl earrings are the perfect combination of classic and edgy. Beautiful as a bridal option, or as everyday earrings.
Diamond carat weight totals 0.25 carats

Pearls measure 10mm / 14mm total height

Available in 14K Yellow Gold, 14K Rose Gold, 14K White Gold
Yellow gold version in stock. Other colors are handmade to order ~ please allow

 

3-5 weeks
drop a hint!