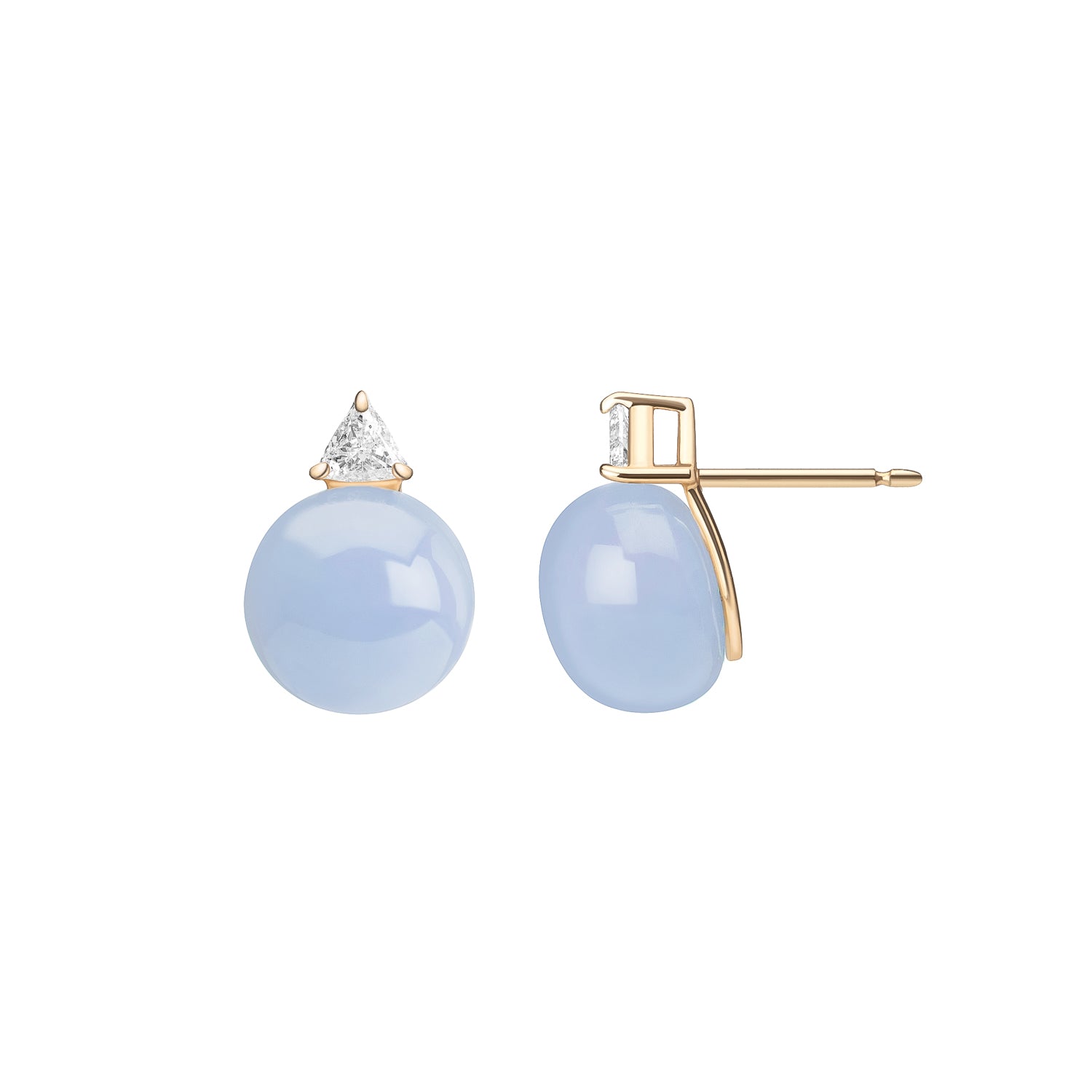 Ada Earrings | Chalcedony
$1,890
Our signature Ada earrings are now available with in a lovely lavender hue. These stunning studs will add that much-welcome pop of color to any jewelry collection or outfit. Featuring hand-carved chalcedony and offset trillion diamonds set in 14k gold.
Diamond carat weight totals 0.25 carats

14mm height
Yellow gold in stock. Other colors are handmade to order ~ please allow 3-5 weeks
drop a hint!