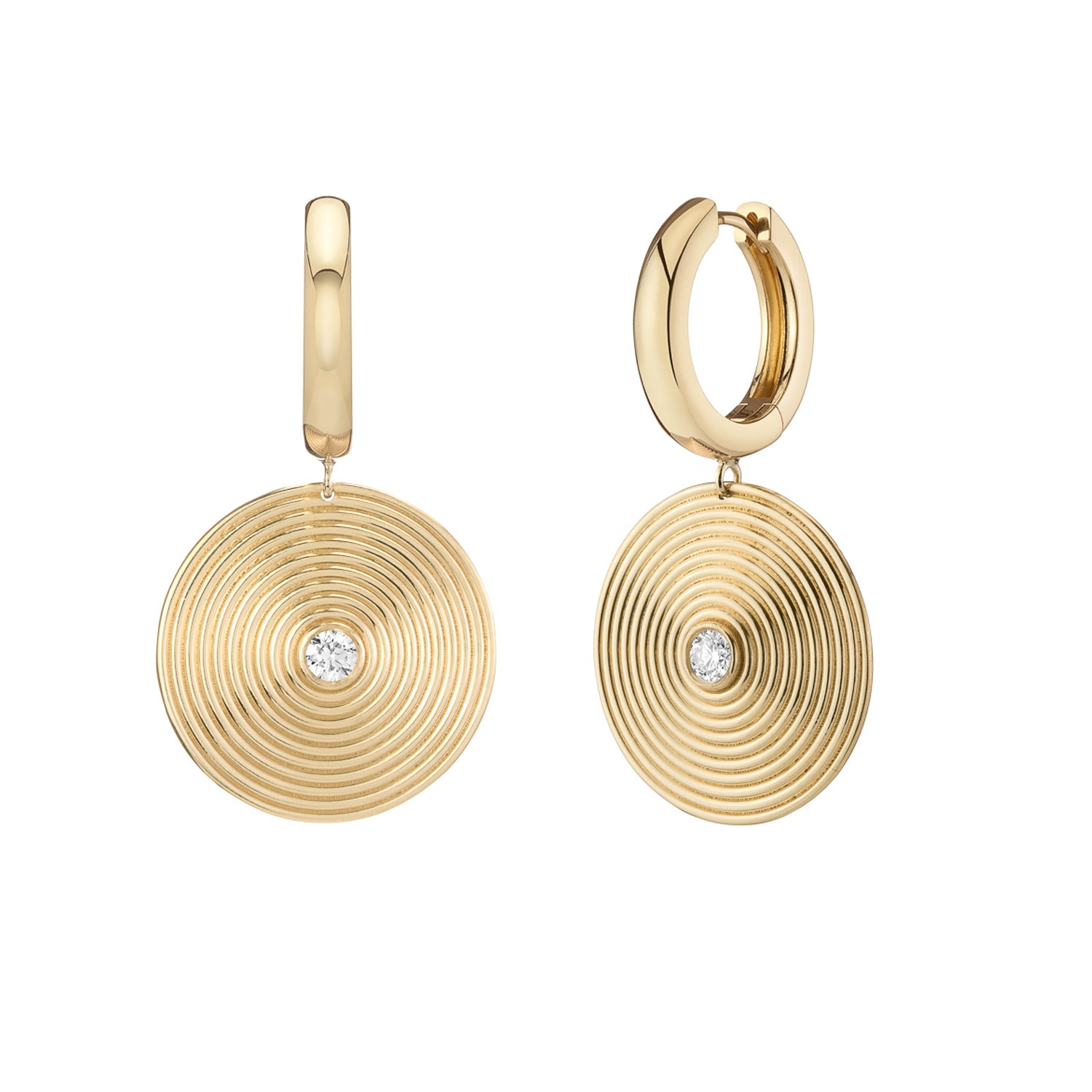 Nicola Hoop & Drop Earrings
$3,500
A step up in size from Vera, our Nicola Earrings are a lovely hoop & drop earring hybrid - the best of both worlds. Featuring a perfectly proportioned spiral rendered in gold, it's one of the oldest universal symbols representing themes of change, growth, and evolution. 
In 14k yellow, rose or white gold
3.5mm diamonds (0.3 carat total carat weight) 
40mm / 1.6" drop
Yellow Gold in stock. Other colors are handmade to order with a 2-4 week lead time. 
drop a hint!